Christmas Cash
It's B95.5
Christmas Cash!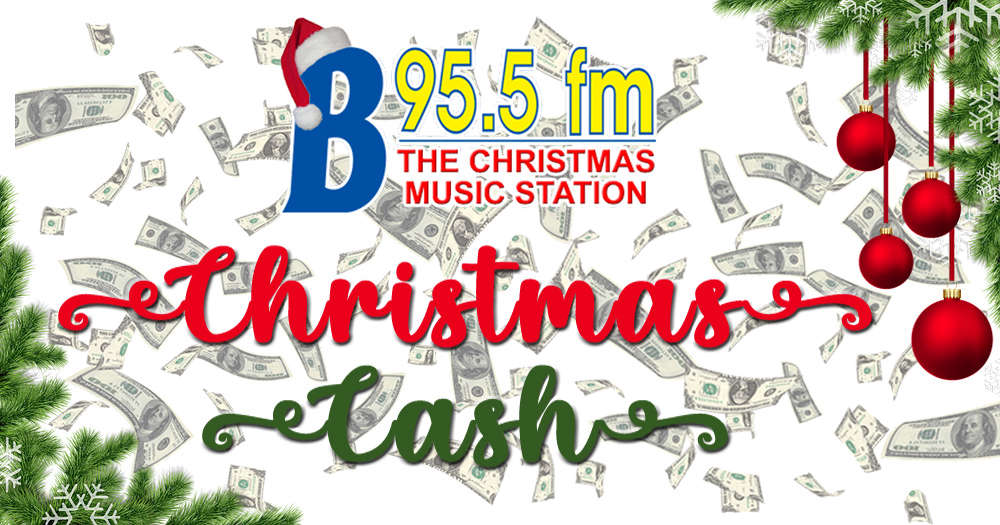 Listen to the B95.5 Breakfast Club with Chad & Meredith weekday mornings starting Monday just after 7a to find out the Christmas Cash Song of the Day and when it will play!!
When you hear it later in the day, be caller 9 at 518-476-9595 and you'll win one hundred dollars instantly!
On Thursdays, it's ONE THOUSAND DOLLARS!
B-Mail Club Members get the daily cheat sheet, where you'll find out the song and exactly when it will play before everybody else.
It's almost time for B95.5 Christmas Cash this holiday season with Northeastern Fine Jewelry and B95.5!